We can hardly contain ourselves. Our journey has taken way longer than we expected, but hey, this much goodness takes time.
The Yin Yang Diet reboot started two years ago, after we launched our first business, The Village Community Acupuncture. We were sharing food on one of our shifts, and one of us said, hey, we're a year into this business, maybe this is a good time to launch another!
Yes, we laughed pretty hard ('cause we laugh a LOT, but also because we were pretty sure most people don't launch a second business in the opening year of their first).


Too late, though, the wheels were turning. Tara reminded Sara of her idea for the Yin Yang Diet, and the stars in our eyes grew huge!
Goals were set, meetings booked, and the Yin Yang Diet team was created. Two years, one new baby, a few months postpartum, sleepless nights, buckets of tears, a wee bit of hair loss, and some Stagnation, all sprinkled with Yin, Qi and Blood deficiency and a little Dampness to finish it off … aaaaaaand we were off to the races.


Let's just take a moment to shout out to our small and mighty team.
Marial on the keys, working her magic with our words, Stephen and Christine on the web, making our vision visual, and Meg, Michelle and Chantae on design.
And last, but certainly not least, are Nathan, Kelyn, Koa, Garrett, and Makaio. Without their support on the home front, none of this would have happened. As we experimented with recipes, we got rave reviews—except when we didn't. Yup, there were more than a few epic fails. Let's just say "fights were had."
But the food would always bring us back to the table, face to face, bellies full of food and hearts full of gratitude.
Today we are proud to say that we did it!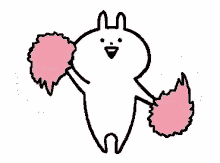 And now, our greatest desire is to share our beautiful baby, the Yin Yang Diet, with as many people as possible. We want to spread the news that wellness is in everybody's hands—and, more specifically, in your kitchen.
We would be so incredibly honoured, thrilled, chuffed, and grateful if you would join our team and help spread the word about the Yin Yang Diet.
So without further ado we present to you, the Yin Yang Diet in all its glory.

Sara & Tara